Latest :
Leadership Development Programme
The Advertising Club's Election Notice

Facebook-f


Twitter


Instagram


Linkedin


Youtube

[elementor-template id="6283″]


Leadership Development Programme
KNOW MORE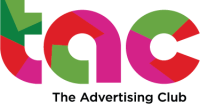 THE ADVERTISING CLUB'S ELECTION NOTICE

(Strictly for Adclub Members Only)KNOW MOREEffies 2019Effies 2019Client of the yearEffies 2019Agency of the yearEmvies 2018Emvies 2018Emvies 2018
FORTHCOMING EVENTS
Please watch this space for updates.
MAJOR AWARD SHOWS
Become
a Member
an Initiator
a Mentor
Membership is mandatory to attend all the adclub events.
About
The Ad Club has become a catalyst in developing the industry. It is a dynamic platform for professionals and students from different fields to gain from each other's expertise.
At the AGM held on 26th September 2012 the name change of the Advertising Club Bombay to The Advertising Club was confirmed subject to compliance with relevant legal provisions.
It provides an opportunity to interact with the best known professionals from the Advertising, Marketing, Media, Research and Communication fraternity.
The Advertising Club is a club of and for individuals involved in the various facets of advertising and marketing communication. The mission of the club is to create forums and events to help its members improve their professional competencies thereby raising the standards of advertising in the country.
The winds of inspiration for the formation of The Advertising Club in Bombay blew from the east –  the Advertising Club of Calcutta, to be precise. That's not surprising if you knew that, in the pre-independence days, it was not Bombay but Calcutta that enjoyed the enviable position of being the country's business centre. The foundations of the Advertising Club were laid in 1954, when SoliTalyerkhan to join Voltas got in touch with Bobby Sista, having arrived in Bombay from Calcutta.
Awards
The Advertising Club is responsible for four of the most respected awards in the advertising and allied industries
The ABBYs
The Oscars of Indian ad awards, honours creative excellence in advertising.
EMVIES
Honours measurable and significant contributions in the field of media.
EFFIEs
Honours all form of effective marketing communications across India.
MARQUEEs
Recognises brands for their excellence in marketing and brand-building.
News
Ad Club and Industry News
Solus Magazine – The voice of the Advertising Club
Effies
Effie 2018
Effie 2012
Effie 2011
Emvies
Emvies 2017
Emvies 2011
Emvies 2008
Media Review
Special
Young Achievers Special
The Abby Special 2008
Career Workshop

Read More

[elementor-template id="12418″]