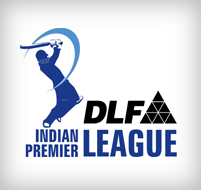 Willow TV, Inc. announced today that it has acquired from the World Sport Group (WSG) the exclusive rights in a five-year deal to distribute on television, radio, broadband and internet the Indian Premier League in North America (including the United States and Canada), Mexico, Central and South America and the Caribbean.
Live coverage of the 59-match inaugural season of IPL will start on April 18, 2008. Indian Premier League will have eight teams playing each other over 44 days. The League was created by the Board of Control for Cricket in India (BCCI) with approval from the International Cricket Council (ICC).
Lalit Modi – Chairman & Commissioner, IPL, said "BCCI-IPL would like to welcome Willow TV, as its broadcast licensee, and is pleased to be working with Willow TV on the broadcast of the DLF Indian Premier League in the Americas and is confident that this will be a successful working partnership. We are sure the cricket fans in America could look forward to an exciting line up of matches as International and Indian cricket Stars compete with each other to offer the best of cricketing action".
Expressing his views on this association, Mr. Venu Nair, President, South Asia, World Sport Group, the Worldwide Media Rights Owners for IPL said "The popularity of cricket in this part of the world is immense. With the introduction of IPL, international players who were one time opponents stand a chance to be playing in the same team, which makes IPL very exciting to its viewers. We are glad to partner with Willow as they have one of the best distribution networks and have a very large subscriber base in this region."
"The Indian Premier League is the most exciting new development in world cricket and we are delighted to acquire these rights," said Vijay Srinivasan, CEO of Willow TV. "Willow is pleased to bring this blockbuster event featuring the top stars in world cricket to viewers and listeners in the Americas."
The IPL teams are Mumbai Indians, Bangalore Royal Challengers, Hyderabad Deccan Chargers, Chennai Super Kings, Delhi DareDevils, Mohali-Punjab Kings XI, Kolkata Knight Riders and Rajasthan Royals. Each team in the tournament has a pool of 16 players. As per regulations the number of foreign players in each team has been kept at a maximum of eight with players aged under 22 restricted to four. Additionally, as per rules at least four of the players in each team should belong to the catchment area, where the team is based.
With star cricketers from Indian and international teams like Sachin Tendulkar, M.S.Dhoni, Rahul Dravid, Sourav Ganguly, Anil Kumble, Mike Boucher, Muttaiah Muralitharan, Mathew Hayden, Michael Hussey, Shoaib Malik, Glenn McGrath, Andrew Symonds, Adam Gilchrist, Shahid Afridi, Herschelle Gibbs, Chaminda Vaas, Shane Warne, Mahela Jayawardene and Lasith Malinga participating in the tournament, the tournament promises to be an action-packed event and a real treat for cricket fans in North America and the Caribbean.